GET THE BEST BANG FOR YOUR BUCK!
According to Money Magazine, Fiberglass Attic insulations offers the highest return on investment compared to other home improvements.
And this year, it is even better when you consider the current federal tax savings of up to $500 (thru the end of 2016).
The following chart references a study conducted by Remodeling Magazine.  Click here to learn read more of the study.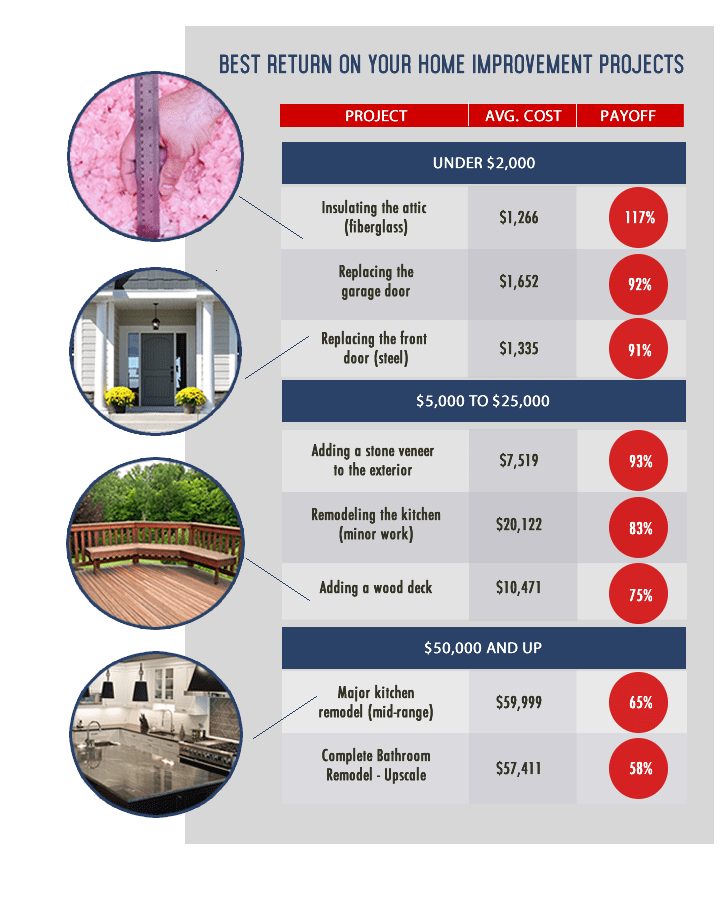 Call Us For A Free Attic Assessment Today! 630.830.3870